EPS Rockwool Sandwich Panel Roll Forming Machine
Mesin Sandwich Sheet, Mesin Sandwich Atap, Sandwich Panel Roll Forming Machine

Lini produksi panel sandwich eps / rock wool dapat menghasilkan panel sandwich atap dan panel sandwich dinding. Lembaran atap dan lembar dinding adalah 1000 dan lebar 1200mm, ketebalan antara 50-200mm.
Seluruh lini produksi termasuk atap dan panel dinding roll membentuk mesin, proses lem, proses panel sandwich, pemotongan.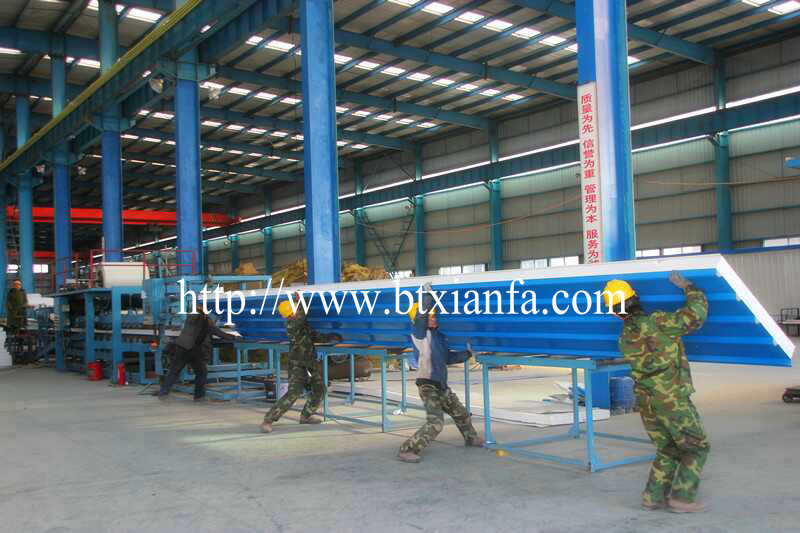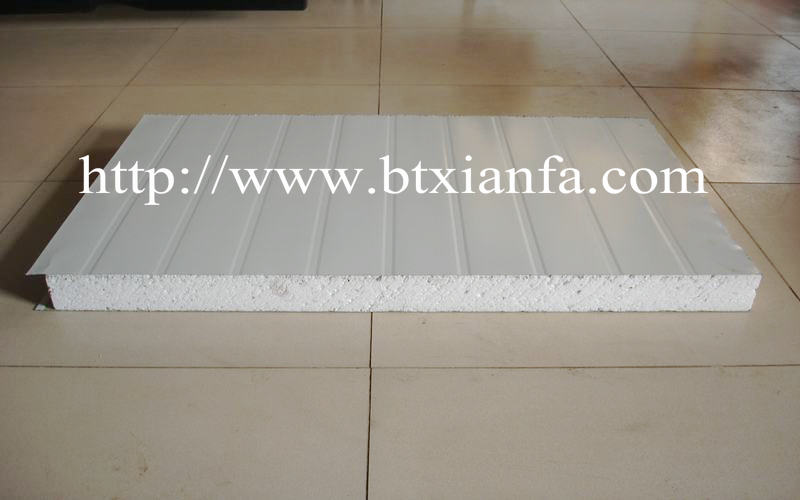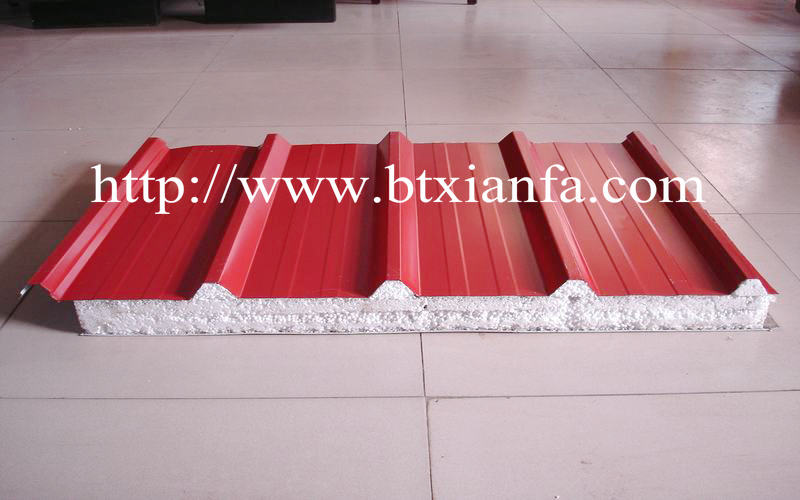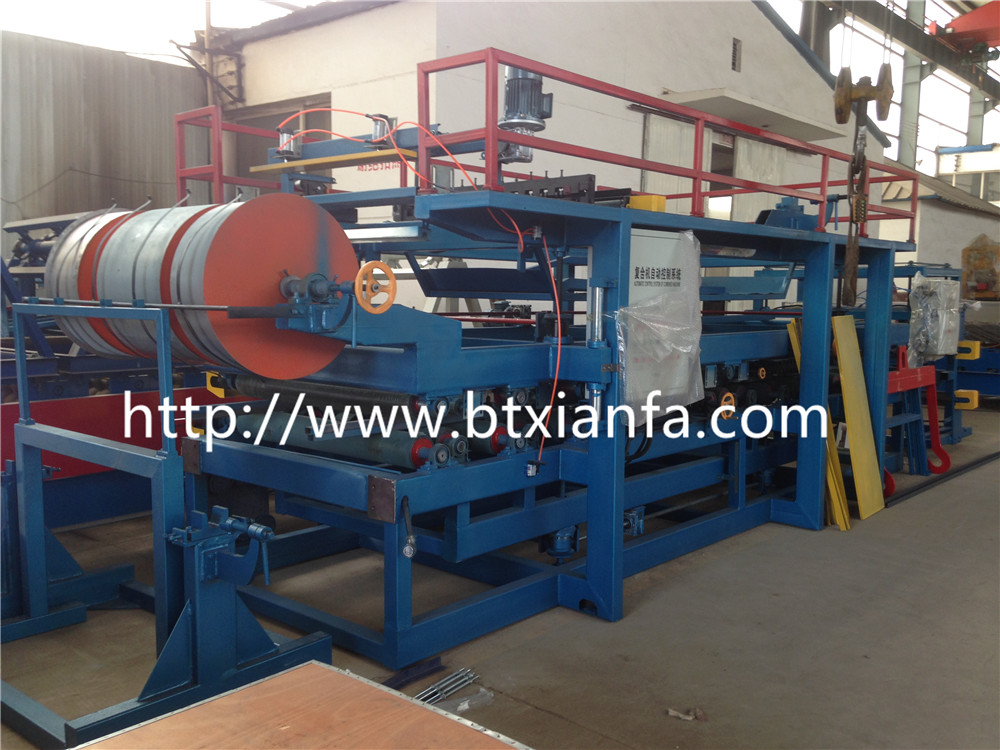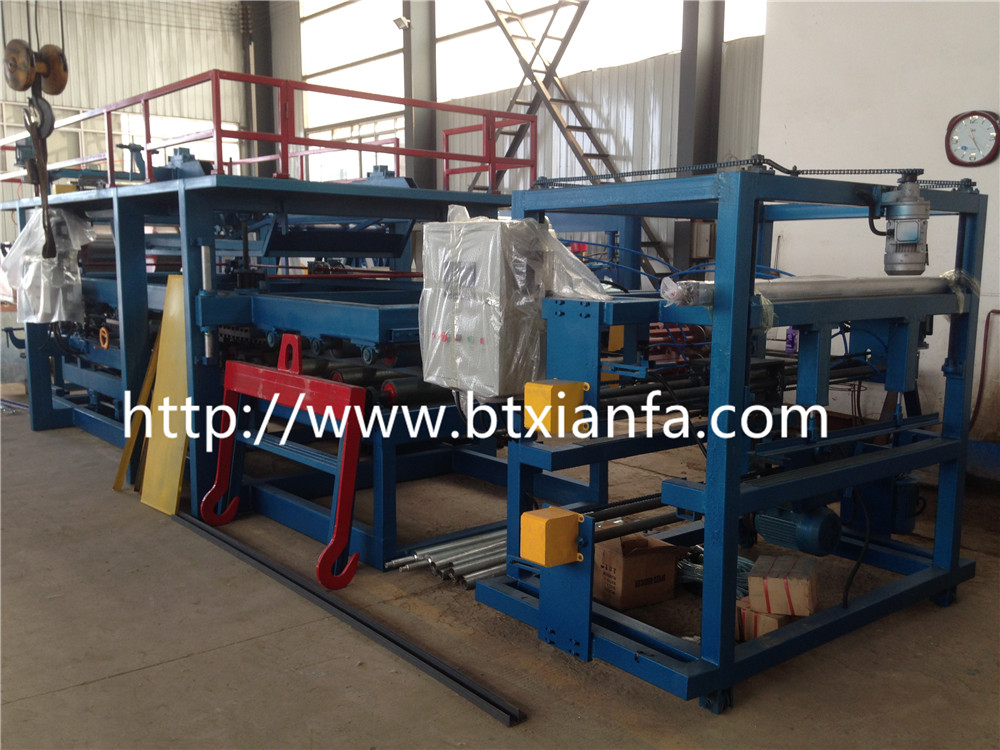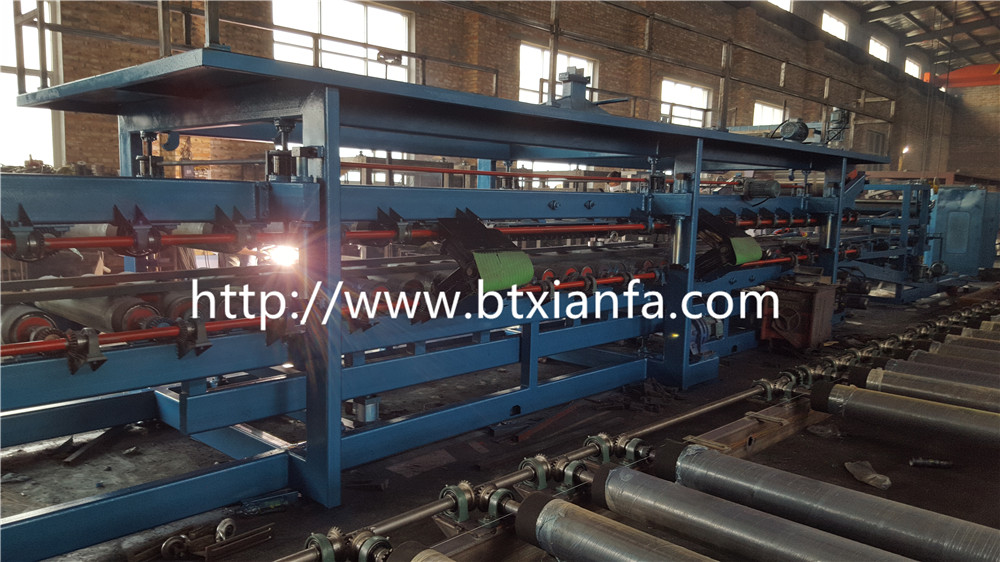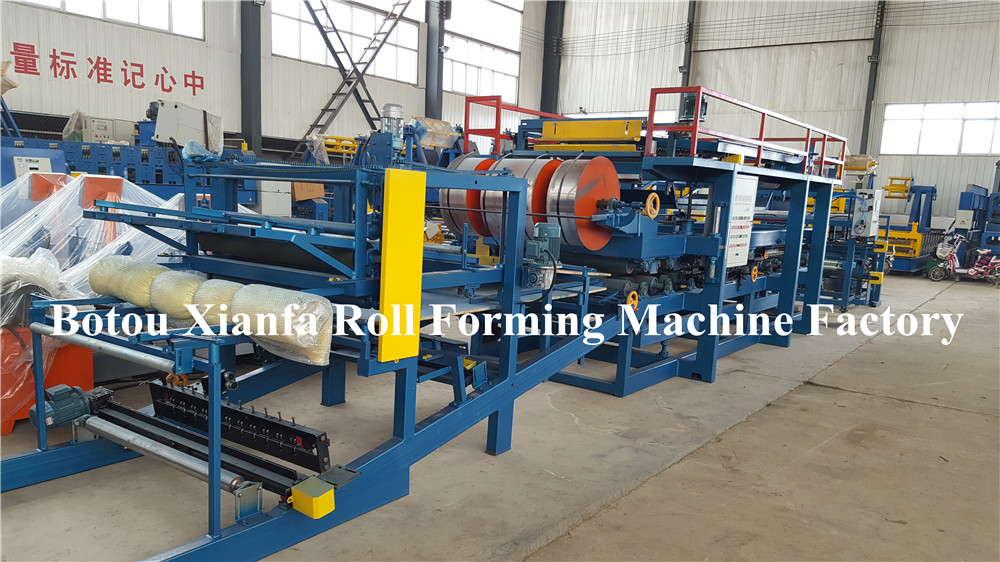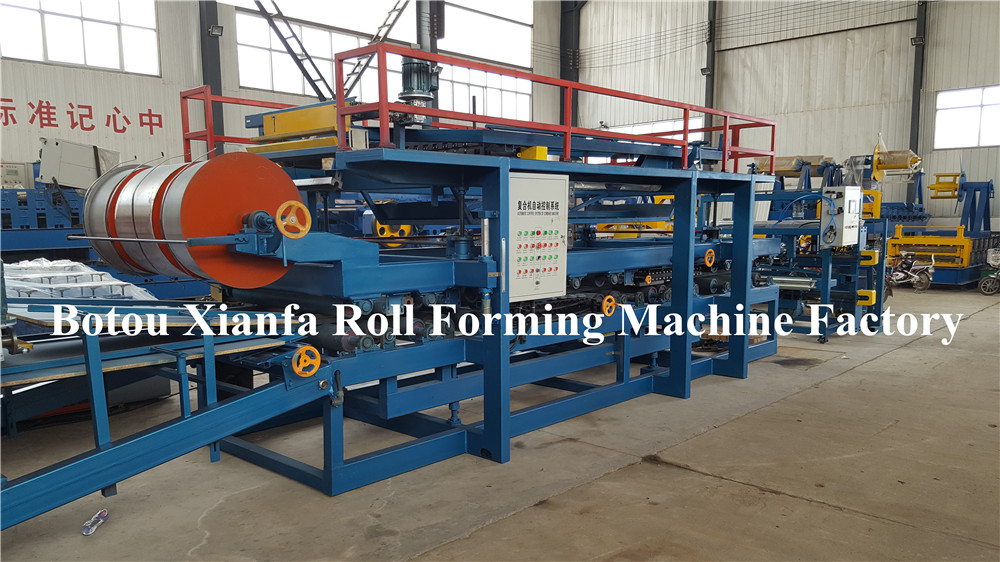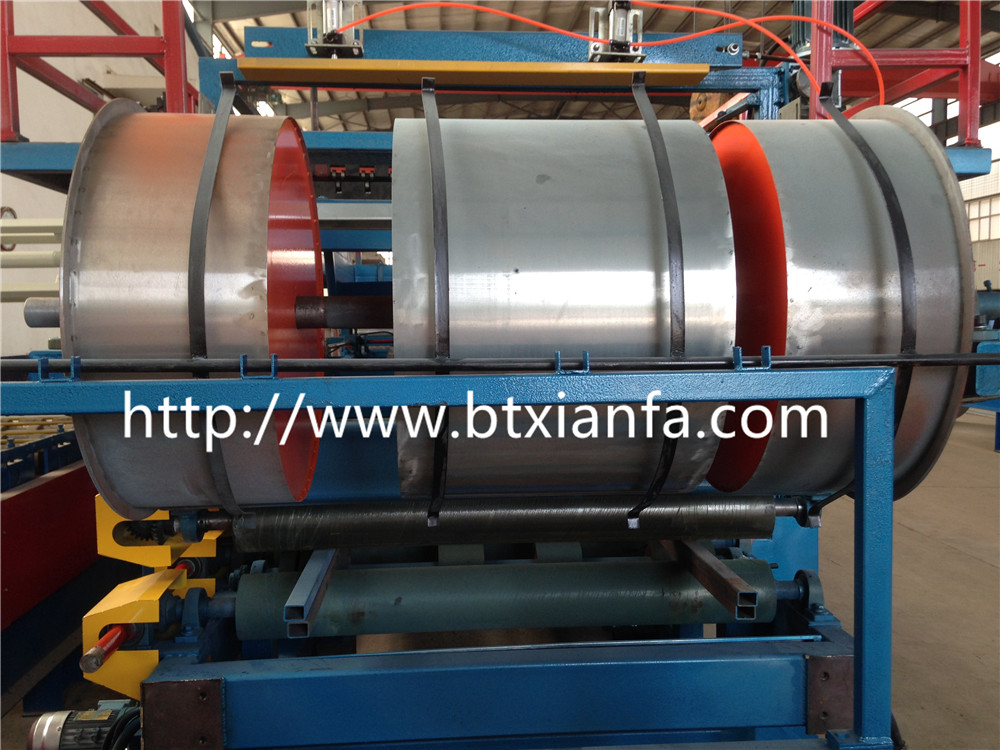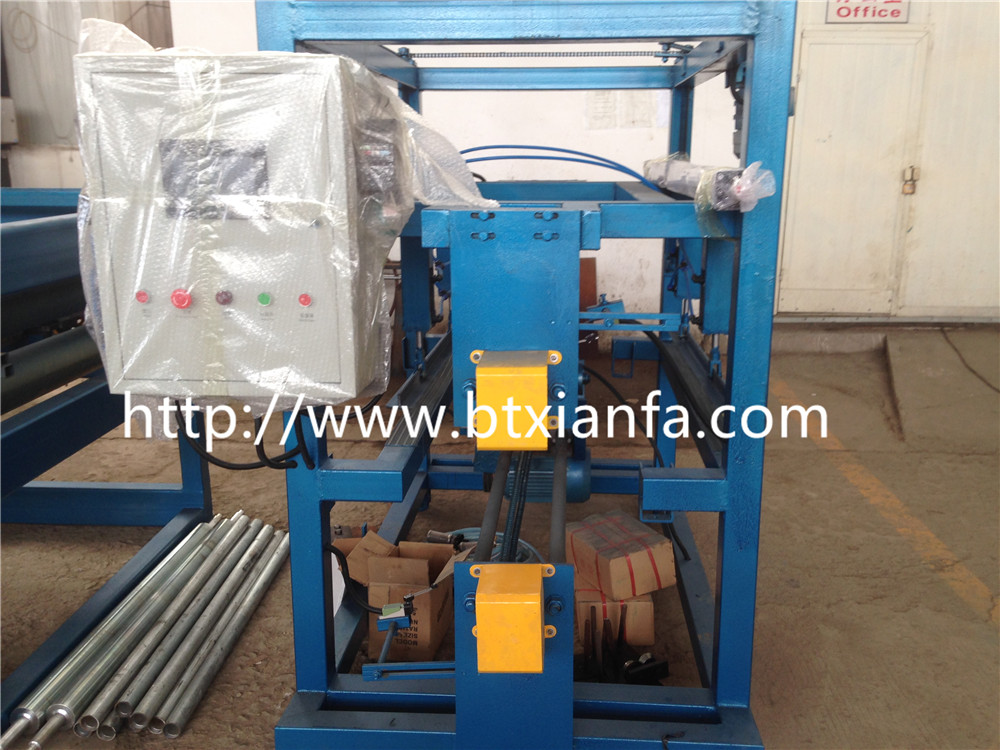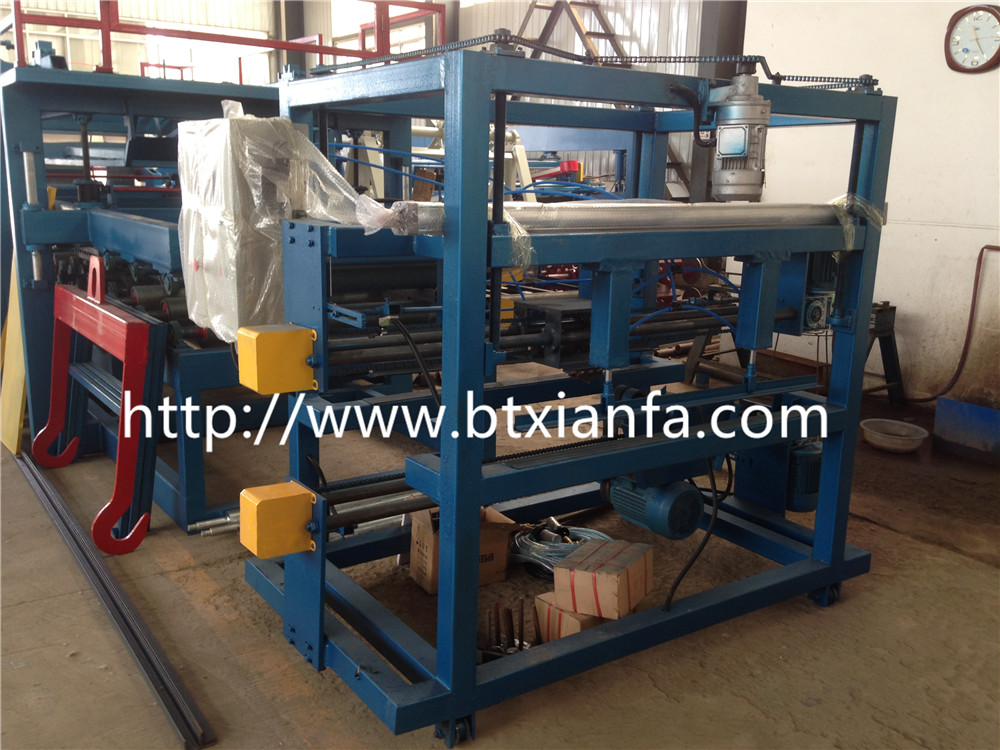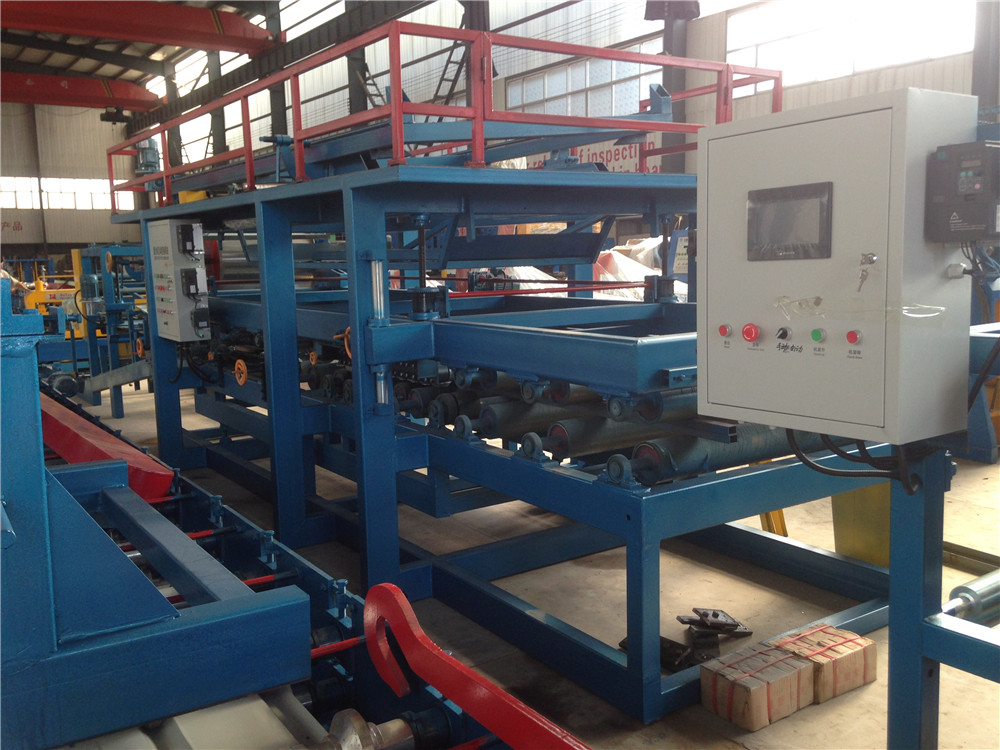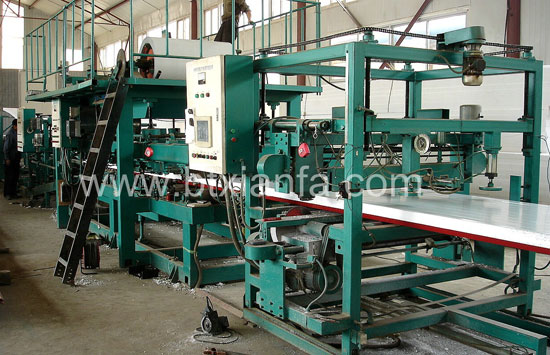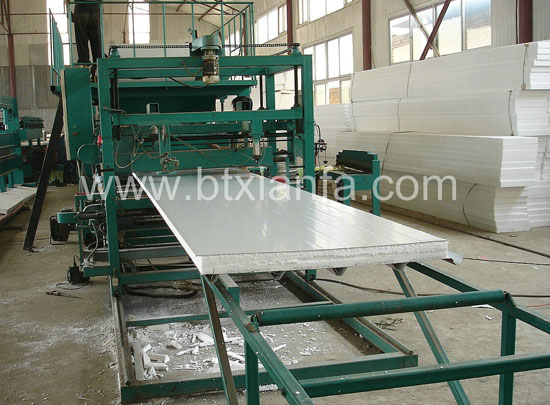 Xianfa Sandwich Panel Machine; Sandwich Panel Roll Forming Machine; Sandwich Panel Equipment; Sandwich Panel Bottom Machine;aluminum sandwich panel machine; eps sandwich panel machine

1

Suitable to Process



Color Steel Plate;
2
Width of raw material
1000/1200mm
3
Rollers
13 roller stations
4
Dimensions
6600*1550*1510mm
5
Power
4+4kw
6
Thickness of sheet
0.3-0.7mm
7

Material of cutting blade
Cr12
8
Diameter of the roller
70mm
9
Voltage
380V,
10
weight
about 3.6T
Spesifikasi Proses dan Komponen Industri
Kemasan & pengiriman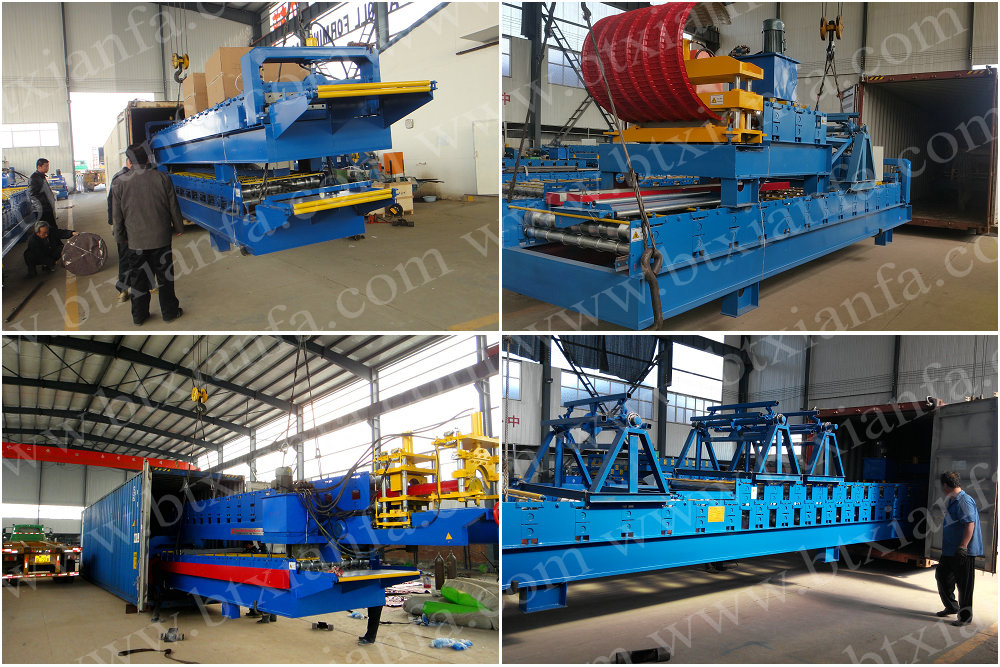 1. Kami memiliki teknisi profesional untuk memuat
Dijamin barang dimuat ke dalam kontainer tanpa kerusakan apapun.
2. Transportasi: Mesin membutuhkan satu kontainer 40 kaki untuk dipegang
pelayanan kami
1. Garansi
Satu tahun, dan kami akan memberikan dukungan teknis untuk berbagai peralatan.
2. Instalasi dan Pengisian
Pembeli membayar semua biaya selama periode pemasangan ke luar negeri,
(termasuk biaya makanan, penginapan dan tiket pesawat pulang pergi, dll.)
Apalagi, bayar subsidi 60USD / hari hingga Instalasi selesai.
Jika masalah terjadi karena garansi dan perlu di-debug di luar negeri
Pelanggan harus membayar semua biaya (termasuk makanan, penginapan, dan tiket pesawat pulang pergi, dll.)
Apalagi bayar 100USD / hari hingga instal selesai
Botou Xianfa Roll Forming Machine Factory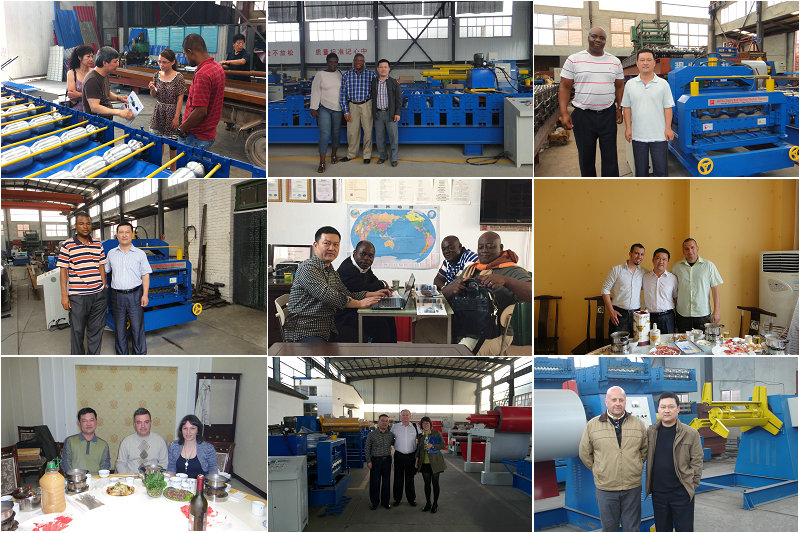 Sertifikasi Perusahaan

Silakan kontak dengan saya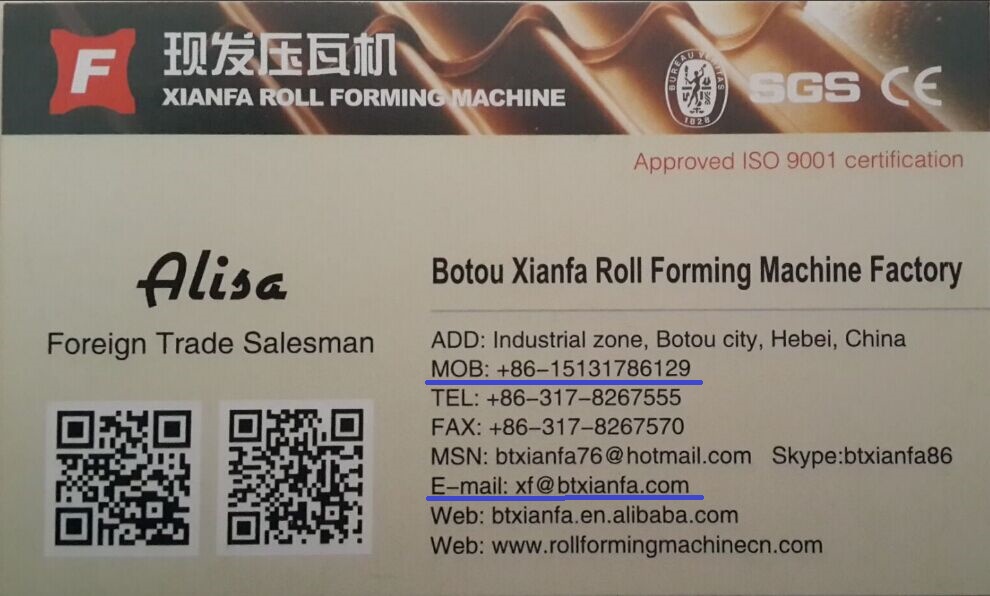 Kategori Produk : Sandwich Panel Roll Forming Machine